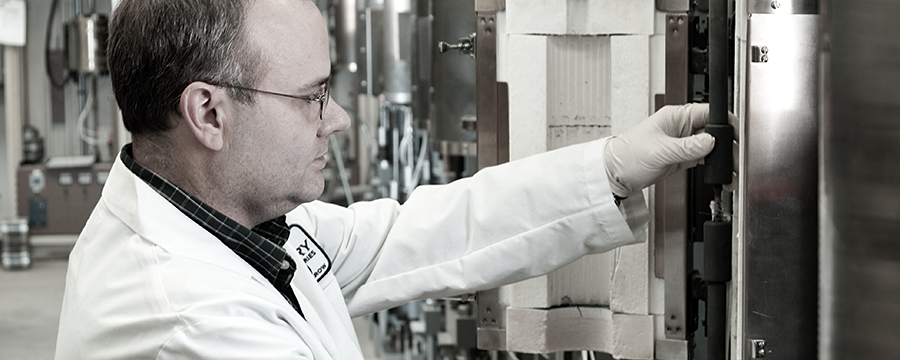 Fabric Textile Color Fastness After Washing Lab Testing Instrument
Product Description:
This Fabric Textile Color Fastness test equipment is used to determine the color fastness of kinds of fabrics subjected to washing, also can be used to test the washing color fastness of dye.
Technical parameter:
| | |
| --- | --- |
| Operation Model | Digital or PLC (Option) |
| Gantry center distance | 45mm (rotating frame center to test the bottom of the cup distance) |
| Rotation speed | 40±2r/min |
| Test cup size | 550ml or 1200ml ( There got 4 cups , 8 cups type) |
| Time control range | 0~999min≤±1s |
| Temperature control range | RT~100℃≤±0.5℃(Digital temperature sensor to detect |
| Heating methods | Electric heating |
| Instruments placed | Stand Pulley |
| Heating power | 4.5KW |
| Power supply | AC220, 50HZ |
| Safety device | water shortage alarm, over temperature alarm, door open alarm |
| Accessories | 10 steel balls/can; 1 dry cleaning tablet |
Equipment summary:
1. Sus 304 stainless steel inside and outside, shearing bending electronic CNC machine tools, and accurate process.
2. Direct worm gear, belt drive, no noise, smooth and reliable transmission.
3. Electronic touch switch, without mechanical contact, long life and good reliability.
4. Process control temperature and time, with a proportional - integral (PID) adjustment function, the effective temperature "overshoot" phenomenon.
5. Solid-state relay to control the heating tube, without mechanical contact, temperature stability, no noise, long life.
6. The test cup holders cleverly designed, you can also put the GB and U.S. standard test cup.
Main functions:
AATCC Color fastness testing machine is used for color fastness of textile materials and textile products, also be used for the assessment of dye color fastness performance tests.
Applicable industry:
Various textile washing, dry cleaning, resistant to shrink it color fastness, can also be used for the assessment of dye color fastness performance tests.
Meet the standards:
GB/T3921.1-5-2008,ISO105-C10-2006,GB5711,GB/T12490-2007,JIS L0860,JIS L0844